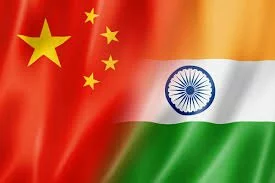 China calls for 'package solution' for India's bid to become UNSC Permanent Member
China calls for 'package solution' for India's bid to become UNSC Permanent Member
C
hina has been repeatedly barricading India from becoming a permanent member of the UN Security Council. On Wednesday, it reaffirmed its take on New Delhi's bid and called for a progressive 'package solution' that can be accepted by all to reform the top authority of global society. The spokesman of Chinese Foreign Ministry Wang Wenbin gave a series of statements on this very question a day after India and China discussed the issues relating to the top UN body.
China has been a permanent member of UNSC while India has been serving its two year tenure as a non permanent member since January 1. In August, India will serve as the president of the UN Security Council. When asked about the outcomes and minutes of meeting and questions over India's permanent membership of UNSC, Chinese Foreign Ministry's spokesman Wang Wenbin told the media that on Tuesday both countries tried to work out issues related to the UN Security council.
Discussions were majorly centred around upholding multilateralism, peace and counter terrorism. "Regarding the point of India's bid for permanent membership to UNSC, I reiterate China's subtle stand on this topic. China will support every reform in UNSC that will increase efficacy and authority in UNSC, and can bring power of representation to the voices of developing countries so that small and medium sized countries can have a say in the decision making process. It'll be facilitated through democratic consultation and demands a package solution that can incorporate the interests and concerns of all parties," he said.
China is part of permanent five (P5) countries in UNSC which is time and again exercising its veto power to block India from gaining permanent membership in the powerful body of UNSC. China poses the issue of lack of consensus even though other four members US, UK, France and Russia have extended strong support to India. Beijing's undeterred ally Pakistan also opposed India inclusion in UNSC permanent membership. India and China on Tuesday conducted dialogues over issues regarding the United Nations Security Council said the Ministry of External Affairs (MEA). It said both sides are committed towards resolving the issues on this front.