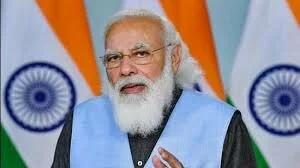 PM Modi Speaks To Joe Biden, Says, "Committed To Rules-Based Order"
PM Modi Speaks To Joe Biden, Says, "Committed To Rules-Based Order"
O
n Monday, Prime Minister Narendra Modi tweeted that he had spoken to the US President Joe Biden to bring regional issues and matters of shared priority onto the discussion table. Moreover, he is committed to "rule-based international order". This was the first telephonic conversation between the two leaders after Biden's inauguration last month. The leaders firmly asserted that the US-India partnership is based on "strong dedication towards democratic values and common strategic interests" as read by communique from the Prime Minister's office.
"They recited the significance of working with like minded countries to adhere to rule based international order along with a free, open and inclusive Indo-Pacific region," the communique further added. The PM took to his twitter handle to announce that he extended his warm wishes on the victory of Biden, discussing issues of common interests and promising cooperation on climate change. He wrote, "President @JoeBiden and I are committed to a rules-based international order. We look forward to consolidating our strategic partnership to further peace and security in the Indo-Pacific region and beyond," throwing light on his commitment.
White House released a statement about the call with the PM saying, "leaders underlined their desire to safeguard democratic institutions and norms around the world and view the shared commitment to democracy as a strong foundation for US-India Relationship." Furthermore, cooperation towards climate change was promised where PM Modi welcomed the President's decision to reunite with the Paris Agreement, glorifying the ambitious targets India has set for harnessing renewable energy. Biden returned to the Paris Agreement on the very first day of his tenure which was withdrawn by former president Donald Trump.
After Biden's ascending to power, PM Modi congratulated him in a series of tweets. He said that India will work with the US together to ensure global peace and security taking the partnership to greater heights. He also congratulated Vice President Kamala Harris saying her election campaign was a matter of pride for Indian-American community.