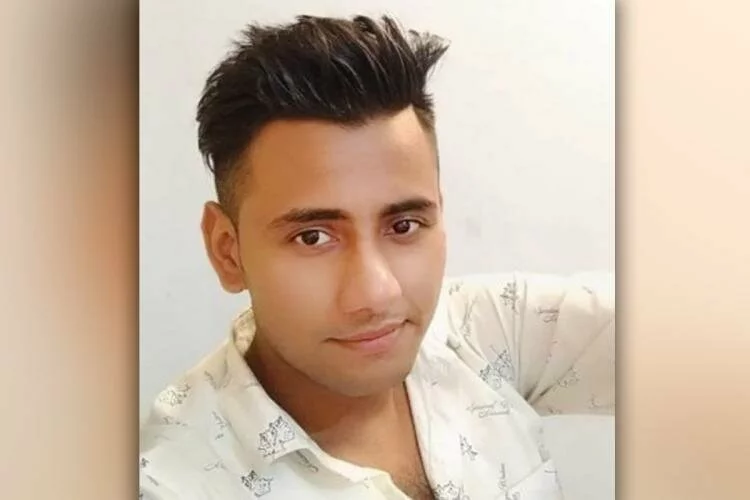 BJP Worker murdered after Birthday Party
BJP Worker murdered after Birthday Party
O
n Wednesday, a 25 year old BJP worker Rohit Sharma, also known as Rinku Sharma had been stabbed to death after a heated argument in a birthday party. The family members and acquaintances alleged a communal angle attached to the murder, but didn't affirm it as they are investigating in all possible directions.
The five culprits accused of this heinous act, Nashruddin, Islam, Mehtab, Jahid and Tajuddin were arrested on Thursday, the police said. On the night of murder, Rinku Sharma attended his friend Babu's birthday party near his home in Mangolpuri in outer Delhi that day. The culprits were also at the party and they all had known each other for long. An argument and scuffle broke out between them after which Rinku Sharma headed for his home. He was then followed by five men who stabbed him repeatedly in his back, police said.
The CCTV footage near his home, captured a group armed with lathi and sticks, attacking the victim. "The tiff started in the party over a restaurant shutdown. This was a business rivalry. The investigation brought out the revenge mindset of criminals," the police said. On the other hand, family affirmed that the outrage broke out because of the rally organised by him to raise donations for Ram Mandir construction in Ayodhya. He was the associate of Bhartiya Janta Party (BJP) and Rashtriya Swayamsevak Sangh (RSS). His brother Manu Sharma revealed that he was a part of Bajrang Dal. He was being threatened in the last few months.
"On 5 August we hosted a rally for construction of Ram Mandir. We were opposed and harassed. He was then threatened and murdered on Wednesday. The chanting of "Jai Shree Ram" slogan often enraged them," he said. The victim's mother is shattered by the remorse of her son's death but she gathered courage and said, "When my son was being beaten brutally, he was chanting Jai Shree Ram." She said that he was gathered by 30 to 40 men with lathi, sticks and knives. The BJP Delhi president Adesh Gupta visited the family to pay his condolences and assure financial assistance.
"The news was really disheartening as Rinku Sharma was active fund collector for Ram Mandir. Police have timely arrested the accused and we demand fast track court and the toughest punishment for them," Mr Gupta tweeted in hindi. He sought Delhi Government to provide Rs 1 crore of help. Security has been increased in the area after the event.